My Learning Curve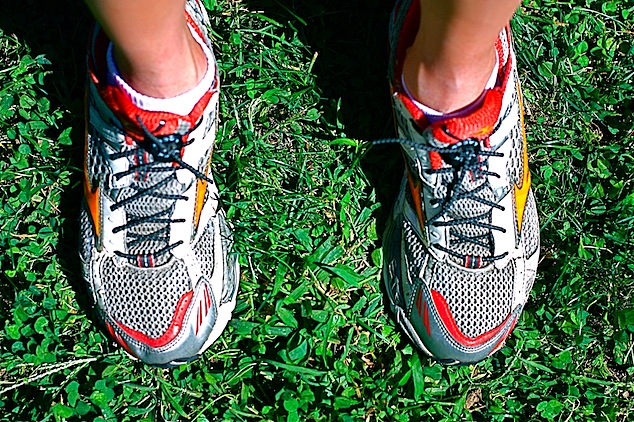 Dang… I desperately need some new running shoes. But that's not what this post is about.
I've been a mother for a little over sixteen months now… five of those months as a stay-at-home-mom… and so far… I like it. It works. It feels good. In other words… M's a keeper. You get what I'm saying… right.
Motherhood has a very large learning curve.
Here are some things I've learned so far:
Eventually… you will get sleep. The first few months are kinda crazy. Babies don't know their front side from their back side. But trust me… sleep does happen. And when it does… its beautiful… for both you and your kid!
Nap-time is golden. Oh my gosh… I can't stress this enough. I love hanging out with my little M… but nap-time is HUGE. Its the most crucial part of the day… both for her and me. I try to get as much done during the day… but the meat & potatoes of productivity happens during nap-time. And then there are those days where you're just so exhausted you can't wait for nap-time… cause that means you can take a little snooze too.
I really do love goldfish! Yes… its true. I heart goldfish… but my heinie doesn't… You see, this is what happens when you have a toddler. They're hungry all the time. I give her a handful of goldfish, then pop a few in my mouth. All those few add up.
You can't eat your lunch and then finish theirs…. You know, cause of the whole heinie thing.
Okay… I'll stop talking about my heinie.
You don't need to spend lots of money on toys. No matter how many fancy toys M gets, she loves playing with an empty roll of paper towels, an empty box of cereal, and my shoes.
Speaking of shoes… be sure to invest in a good pair, cause you'll be on your feet all day long, walking, running, skipping, hopping… all of which are good for your heinie 😉
That's all for now. Stay tuned for more on my mommy learning curve.
I'm off to go buy some new running shoes.