My Life With This Chick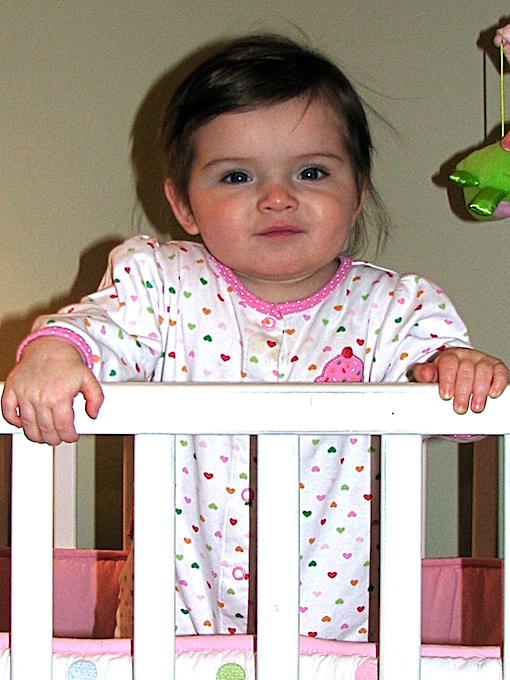 For those of you who haven't met her… this is my daughter, and I think she's pretty cool.
The day this baby was born, my life changed forever.
I had an idea that a baby would change my life… but had no clue how much.
Gone are the days of my own little regimented routines.
Gone are the days of taking the random mid-day nap…
Gone are the days of sleeping in past 7 am. Actually, now… sleeping till 7 am IS sleeping in.
I'm in constant motion with this baby attached to my hip.
I've learned to roll with the punches and absorb what each day brings me.
I savor every moment with her… from her rubber band wrists to her cute thunder thighs.
This only happens once in her life… and I'm soaking it all in.
This baby makes me laugh, she makes me cry, she make me happy.
She makes me a better person.
Life with this chick is the best!