My New Job
Three weeks ago I resigned from my position as Director of Clinical Nutrition.
This decision did not come easy. I've worked very hard for my career…
I felt like I'd always work…. until my daughter was born.
After I went back to work, my husband and I would often talk about me staying at home to raise her.
I knew I wanted to stay at home, but I had to go back to work first to know that I at least tried.
After my maternity leave was over, I worked for seven months and throughout that time something was always missing.
My husband and I had a goal.
This goal was for me to stay at home with our daughter.
We obviously had to take a look at our finances. Dropping from two incomes to one is a big jump.
We wrote out a plan.
This plan included living a simpler life and spending less.
Truth be known… this is a huge financial sacrifice.
I've been known to be quite the spender… but we had a goal and I've worked hard to cut back.
This life changing decision is so much bigger than the money.
When you have a child… you will do anything for them. You will sacrifice anything you can.
So… yesterday was my last day of work.
Today is first day starting my new endeavor as a stay-at-home-mom.
I'm happy and nervous.
I know I'll miss the socializing that work provided me… but I know staying at home with my daughter will be beyond rewarding!
This isn't a complete end to my career. This hiatus is only temporary.
I worked very hard to become a Registered Dietitian. I still am a Registered Dietitian and plan to work again in the future.
The ideal situation would be for me to find some type of work that I can do from home (which I'm currently looking for).
For now… I'm so excited to be around this fantastic little girl each and every day!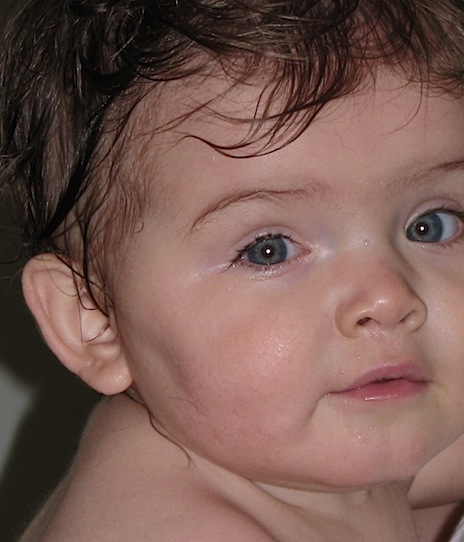 Have a great weekend!!!