Pineapple + Peach Pops
Helloooooo Friday! I thought you'd never get here!
Sorry for my lack of posting yesterday. I had some family matters that needed immediate attention. All is good though and I'm ready for the weekend 🙂 🙂
I treated myself yesterday and got a new candle 🙂 Votivo Clean Crisp Whte. This is another one of my favorite scents! It makes the house smell so fresh! I love it!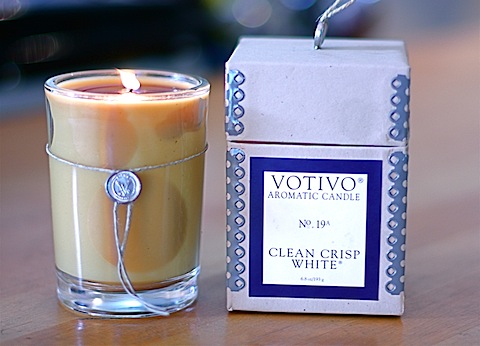 For the first time in a while… we were out of popsicles! I whipped up a batch of Pineapple + Peach Pops!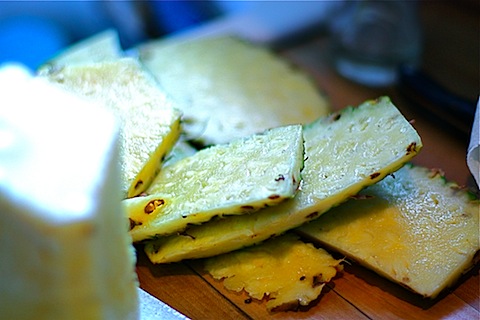 I love fresh pineapple! Its so refreshing and thirst quenching!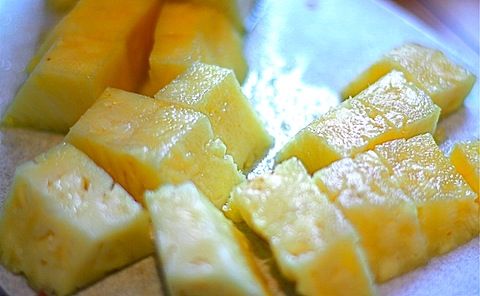 All thrown together with half a banana and a very ripe peach…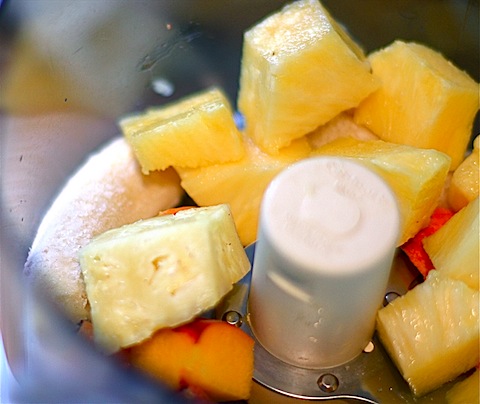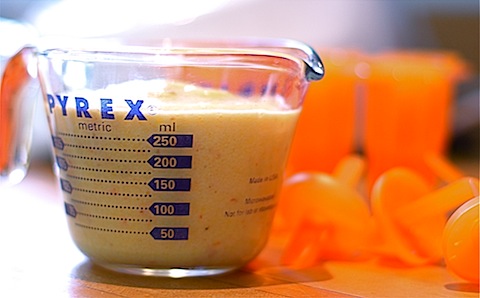 Ready for the freezer 🙂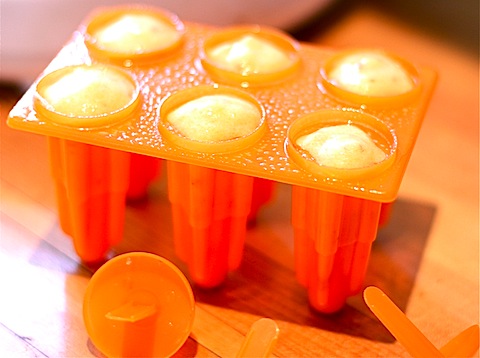 My hubby got home from a work trip yesterday. For the first time in years… we didn't do our normal tradition. I did make him his brownies…. but both of us REALLY wanted a burger instead of pizza…. So thats exactly what we had! YUM! (Sorry for the blurry pics… whoops)

I bought these patties from Whole Foods. They were nice and thick! On my burger I had cheddar cheese, barbecue sauce, and tons of pickles… I love pickles and pile em' on when I eat a burger!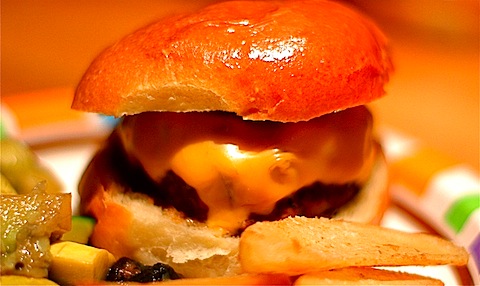 Homemade baked fries…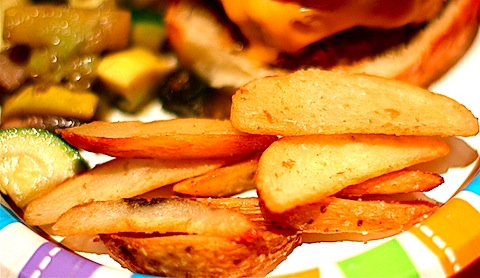 Grilled fresh garden zucchini, squash, and portobello mushrooms…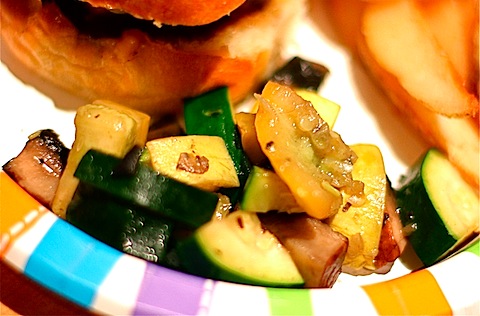 It was a delicious meal and hit the spot!
A few days ago I received fourteen blocks of gourmet cheese to sample! This weekend I'll be playing around the kitchen experimenting with some recipes.
I have to admit… when it comes to cheese, my favorite way to eat it is on a water cracker. Cooking with it will be new for me!
What's your favorite way to eat cheese? What your favorite cheese recipe?
Have a great weekend!
I'll be back on Monday with a new Kiddie Lunch Box idea 🙂