Traditional Irish Soda Bread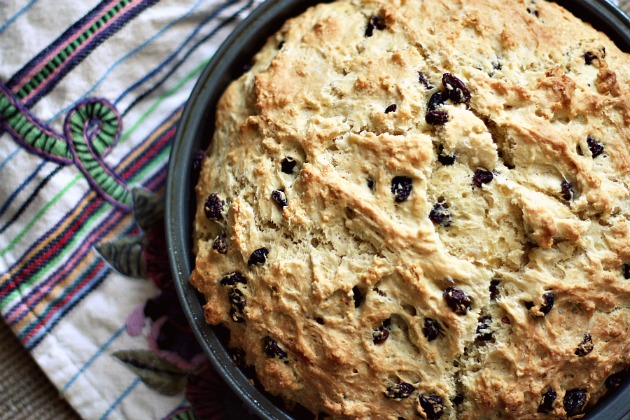 Tomorrow is Saint Patrick's Day. That means it's time to wear obnoxious amounts of green, imbibe a bit more than normal, and eat Irish Soda Bread.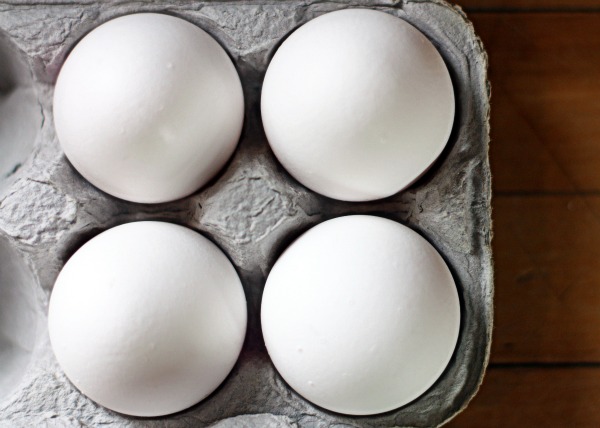 This is my third post about this exact same soda bread recipe. Growing up, the only thing St. Patty's day meant was to wear green so we wouldn't get pinched. Mr. Weekly Bite grew up with a full Irish traditions.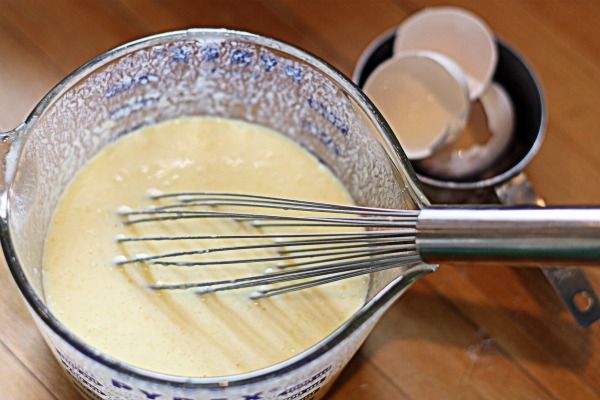 This is his mom's Irish Soda Bread recipe. We make it every year and love it. This was also M's first time enjoying a slice fresh out of the oven.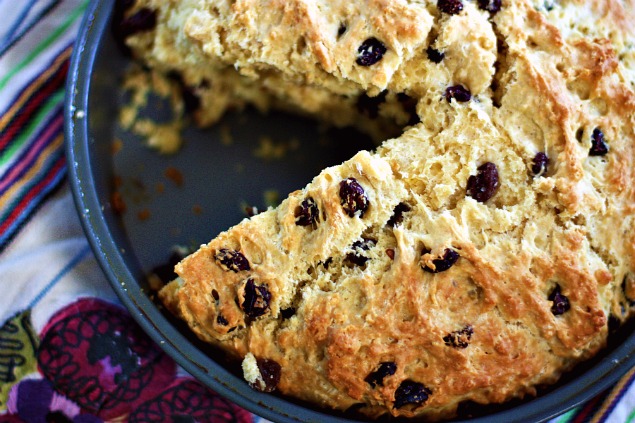 When I told her it was her Granny's recipe she smiled from ear to ear 🙂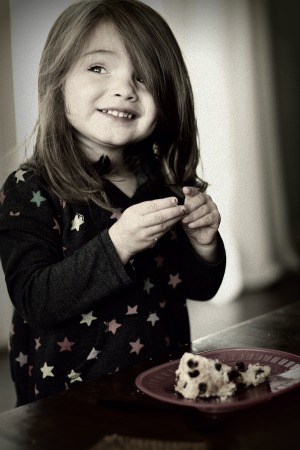 Traditional Irish Soda Bread
Ingredients:
3 cups flour
1/4 cup sugar
1 tsp baking powder
1 tsp baking soda
1 tsp salt
3 tablespoons butter, melted
1 1/2 cups buttermilk
2 eggs
1 cup raisins
Directions:
Preheat oven to 350 degrees.
Sift flour, baking soda, baking powder, salt, and sugar together… set aside.
In a separate bowl, whisk together eggs, buttermilk, and melted butter. (Make sure melted butter has cooled a little… if its too hot, you'll scramble the eggs.)
Combine the wet ingredients with the dry ingredients. Stir together with a wooden spoon. Fold in the raisins.
You can use either a loaf pan of a round 9 inch cake pan. Spray with non-stick cooking spray. Spread dough evenly into pan.
Bake for about 40-50 minutes, or until toothpick comes out clean.
Happy St. Patty's Day!!