Whats On Your Christmas Tree?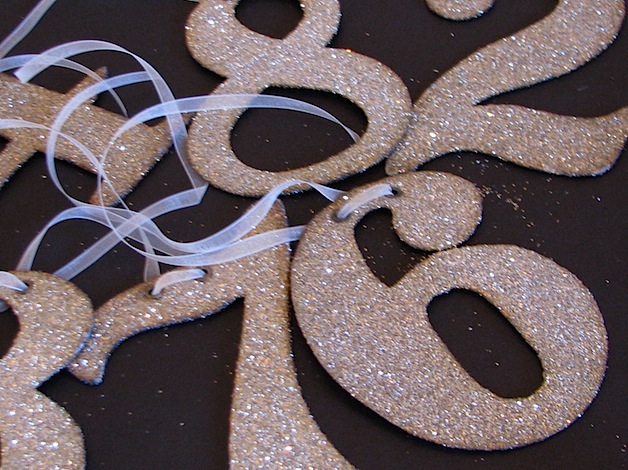 I have several obsessions in my life.
Among them are all things vintage, numbers, stars, glitter… did I mention all things vintage?
Oh, and coffee mugs… but that's another story.
This year I decided to try my hand at making my own Christmas ornaments. My mission was to make vintage numbers and stars. I downloaded images from the computer of what I wanted and headed over to the local craft store. My purchases included:
Very thick black paper
Silver glitter
Gold glitter
Elmer's washable gel glue (I heard this was the best for my project)
Very sharp craft scissors
Exacto knife
Ribbon for hanging the ornaments
Eyelets for hanging the ornaments
Off to work I went…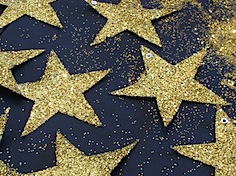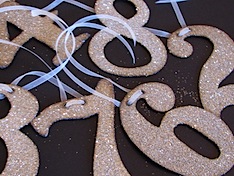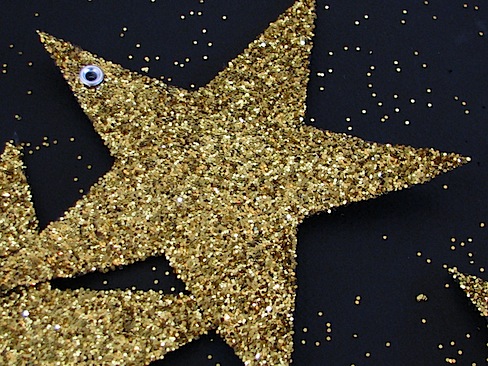 I carefully cut out the images I downloaded off the computer and traced them onto the black paper.
I used my super sharp scissors and exacto knife to cut out the ornaments.
I inserted the eyelets and glued and glittered each side.
I was so happy with my results and my tree.
Here's what the final product looked like.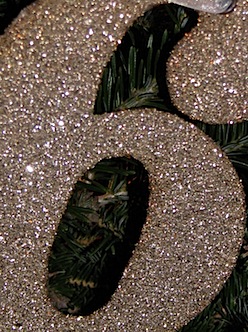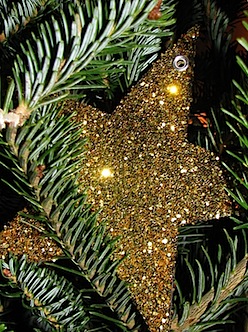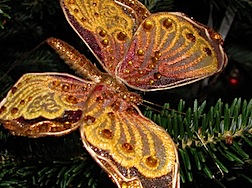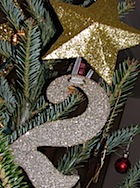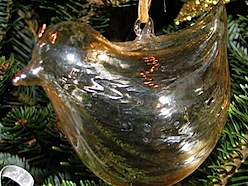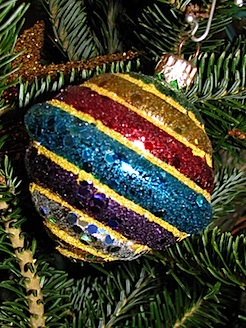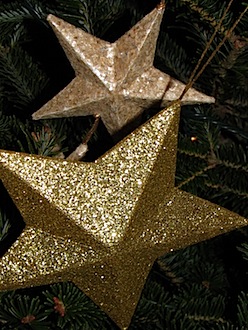 My Christmas tree makes me happy!
Question of the Day…
Do have any craft projects you've been dying to do but feel too intimidated to do them?
Mine would be sewing. I have a sewing machine, I just need to start doing something.