Zucchini Tempeh Stir Fry & Graham Cracker trial…
Yoga class was just what I needed yesterday! It felt like I was sweating away my "not so healthy weekend." It was a great feeling 🙂
I also finally tried tempeh!
I don't know why but I've been so intimidated and afraid of it. I have no idea what I was afraid of! I LOVED it!
I loved that it contained 12 grams of fiber and 22 grams of protein per serving.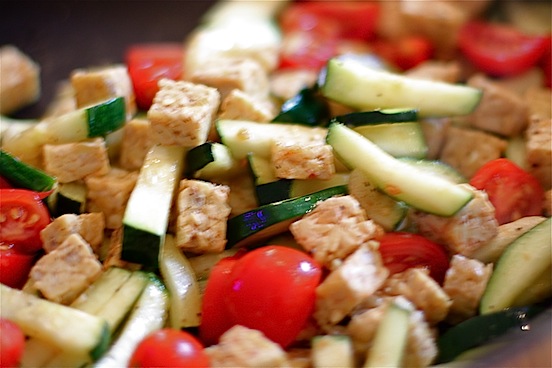 I sliced up a large zucchini from my garden and cooked it a large pan with a little olive oil.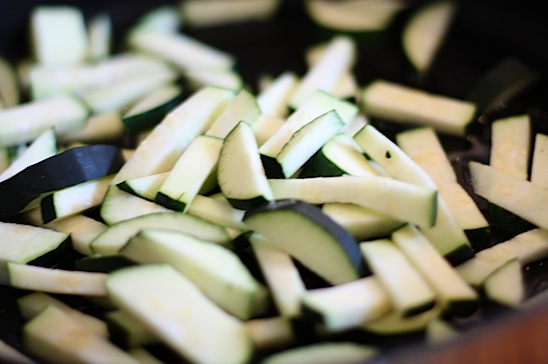 I cut the tempeh in half lengthwise then chopped in 1/2 inch chunks. I added it to the zucchini along with some Magic Barbeque Seasoning… because what doesn't taste better with BBQ seasoning 🙂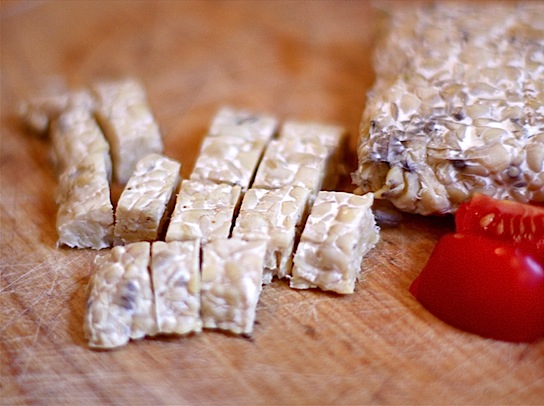 Finally I added some fresh cherry tomatoes from my garden.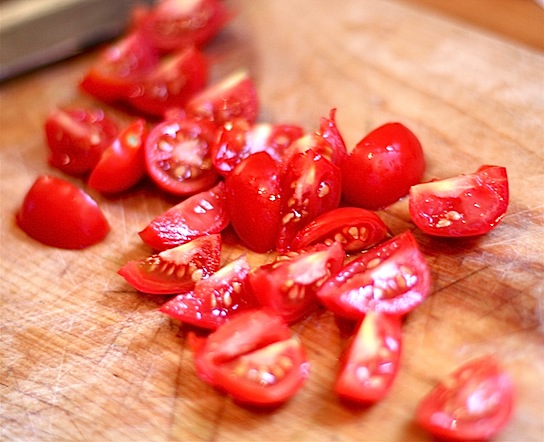 I loved this meal! It was so tasty. I ate mine with some Israeli Couscous. M ate it with some bow tie pasta noodles 🙂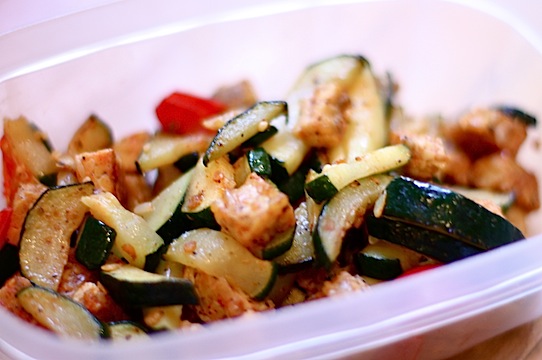 I've been inspired to make my own graham crackers ever since I saw them on Ashley's blog. I looked at several recipes and decided to adapt Martha Stewart's recipe. I combined whole wheat flour, brown sugar, baking soda, and salt in the food processor and pulsed until combined. I added some chopped ice cold butter and pulsed until mixture was crumbly…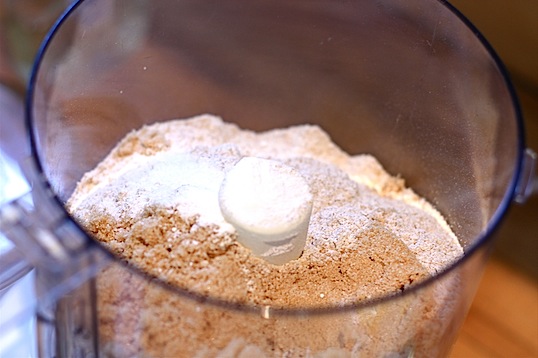 For the wet ingredients, I whisked together honey, whole milk, vanilla, and some blackstrap molasses.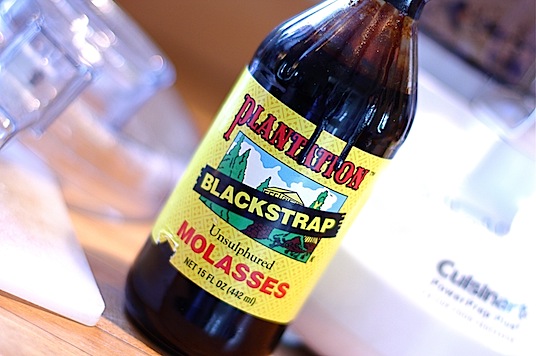 I added it to the dry ingredients and pulsed until combined.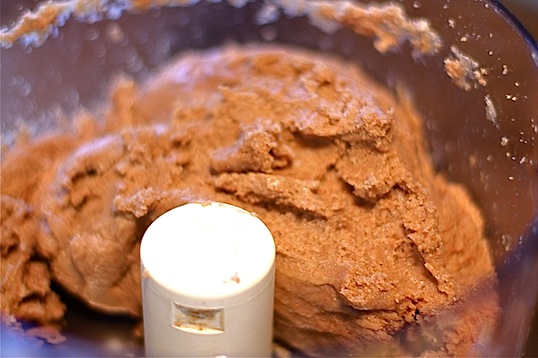 I didn't have any parchment paper so I rolled the dough onto a floured surface. I rolled it out to about 1/8 inch thick.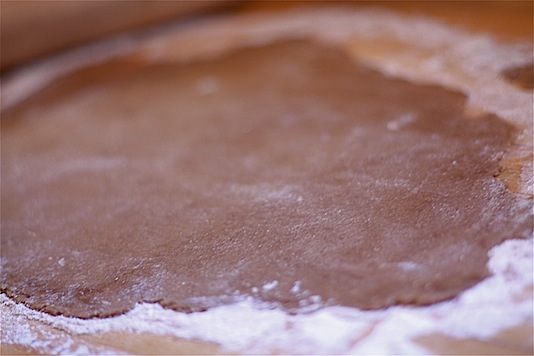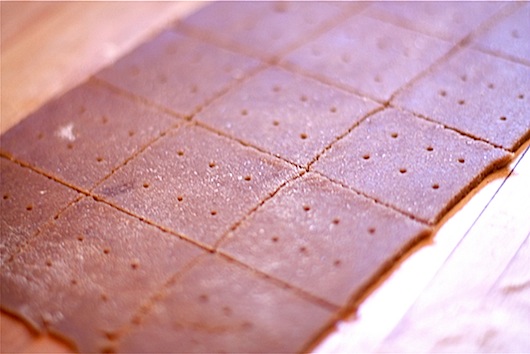 The final product…..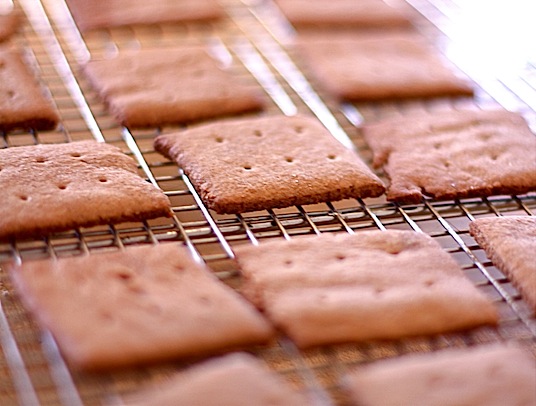 The ultimate taste test….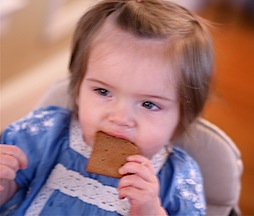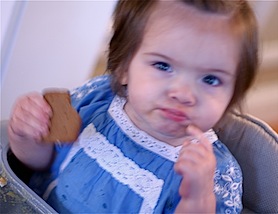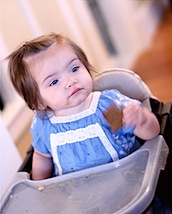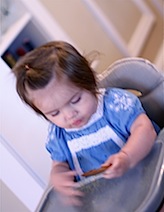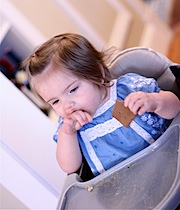 I think we both thought they we just "okay"….
They tasted decent to me, but I feel like I need to play around with the recipe some more.
As for M… she ate half and attempted to feed the rest to Shiner…. 🙁
~~~~~~~~~~~~~~~~~~~~~~~~~~~~~~~~~~~~~~
M and I have a busy day ahead of us!
We're having lunch with two of my FAVORITE bloggers!
Can you guess who they are?
One blogger describes herself as a health writer with two bum knees. She also has one of the funniest sense of humor I've ever read on a blog!
The other blogger hails from beautiful Southern California. She blogs about food, fashion, and parenting. She has great taste in clothes, shoes… and everything else 🙂 Her mother-in-law also gives her some of the coolest gifts ever!
Can you guess who they are?
Have a great day 🙂