Vanilla Bean Applesauce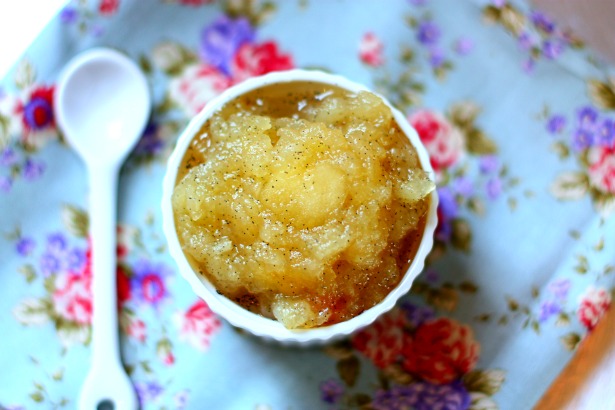 Mmmmm…. Applesauce just got a whole lot better!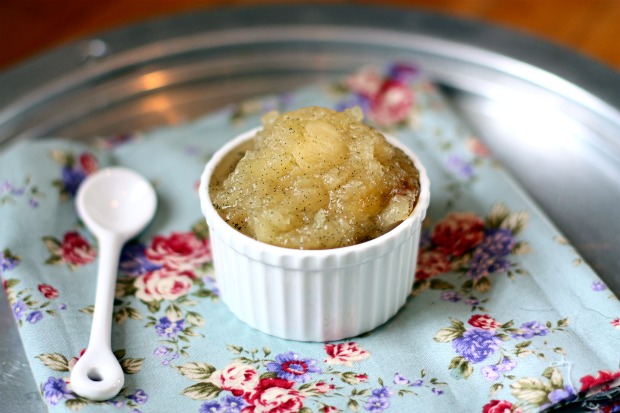 I use to make homemade applesauce for M all the time but for some reason have moved away from it. With a surplus of apples on hand I figured it was time to whip up a batch, but this time I wanted to change it up a bit.
Enter the fragrant vanilla bean…
Would you believe me if I told you I've never cooked with vanilla bean before?!
I know…    Shocking!
To christen my vanilla bean virgin-ness I thought I'd start simple and add it to apples 🙂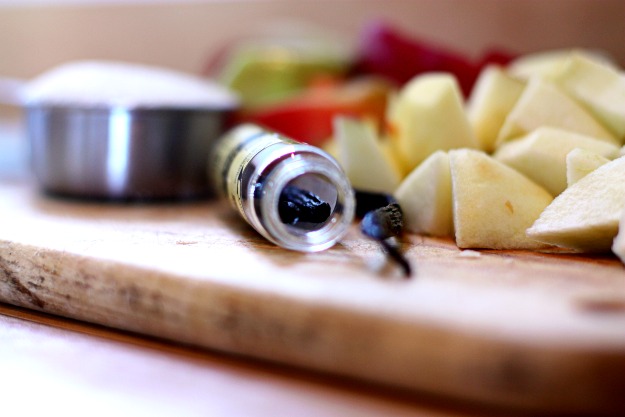 For the applesauce I used 4 large apples, peeled, cored, & cut into wedges, 1 vanilla bean, 1/2 cup water, 1-2 tablespoons turbinado sugar, & the juice of one lemon.
I added all the ingredients to a medium saucepan. I split the vanilla bean pod in half, scraped all those flavor packed vanilla beans out, added it to the saucepan, and threw the vanilla pod in.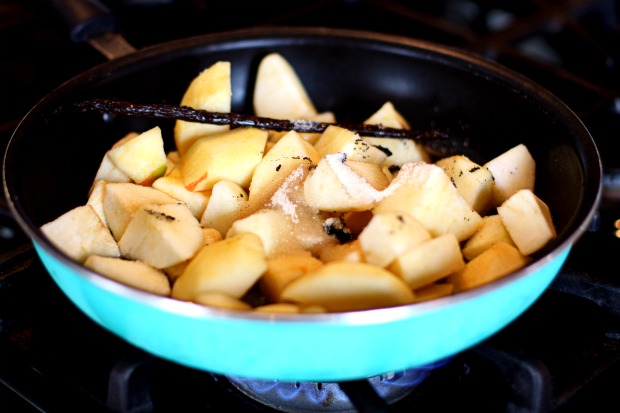 Cook on medium – medium high for about 15 minutes or until apples are super soft.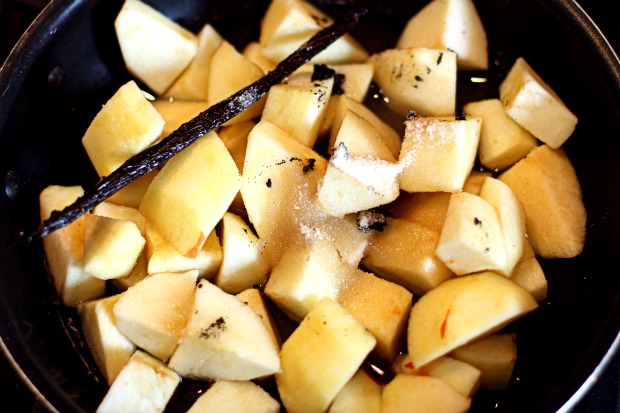 My apples mashed easily with a fork. If you want it smoother you can blend it up 🙂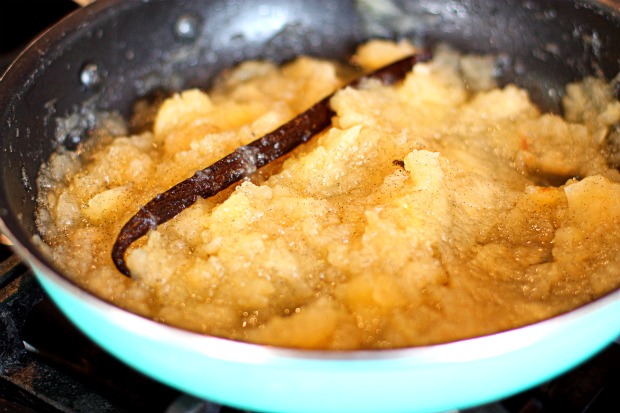 You can either throw the vanilla pod out or put it in a container of sugar to make vanilla sugar.
Ingredients:
4 large apples (peeled, cored, & cut into wedges)
1 vanilla bean pod
1/2 cup water (more if needed)
1 tablespoon turbinado sugar (more or less depending how sweet you want it) – can be subbed with granulated sugar too.
Juice of one lemon
Directions:
Combine the apples, water, sugar, & lemon juice in a medium saucepan. Split the vanilla bean pod in half with a knife and with that same knife, scrape the vanilla beans out and add them to the saucepan. Once the vanilla pod is scraped, add the pod to the saucepan.
Cover and cook over med.- med. high heat for 15-20 minutes or until apples can easily be smashed with fork.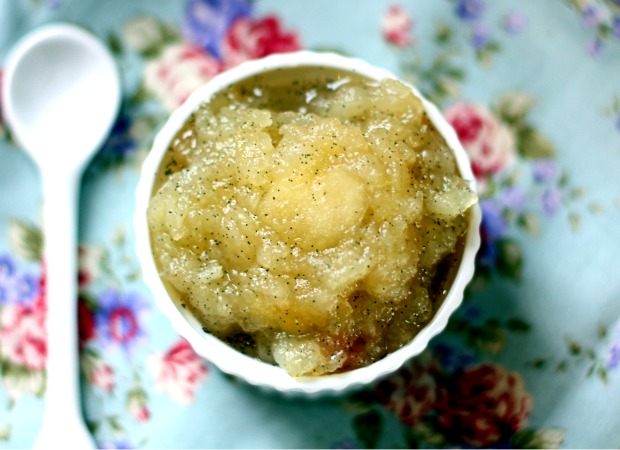 My serving suggestion: Serve warm with a large scoop of vanilla ice cream on top then drizzle warm caramel over the ice cream.  Yum 🙂