Nutrition Talk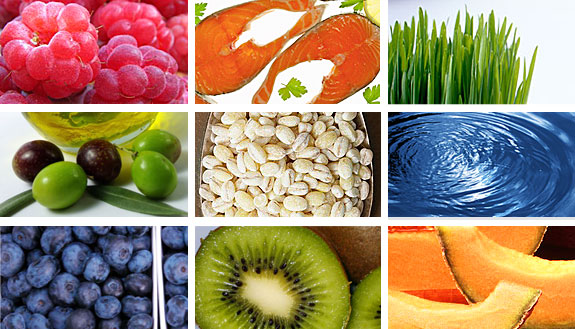 Its been many months since I've written a post about nutrition.  With the New Year in full swing I thought it was perfect timing for a nutrition post.  If you've been reading my blog for a while, you know my nutrition philosophy.  If you're new to my blog, here's a little background info.  I'm an RD with 10 years experience.  Having run my own private practice, I've seen just about every nutrition problem that exists.  If I've learned anything from my clients, and from myself, its that restrictive diets don't work.  There's no such thing as a good or bad food… there is such a thing as a bad portion.  Eating healthy is important but how much we eat is even more important.
As a mother raising a daughter, I'm well aware of the effects my eating has on her.  She will do exactly what I do.  If I eat all day, she wants to eat all day.  Its my job to be a healthy role model for her.  If you're looking at adopting a healthier lifestyle for the new year, consider a more mindful approach.  Losing weight isn't rocket science.  Its easy mathematics.  If you eat more than your body needs, you will gain weight.  If you want to lose weight, you need to mindfully do the opposite.  The key word is mindfully.  Its all about having a healthy state of mind.  What ever approach you take towards adopting a healthy lifestyle, be sure to keep a realistic view of it all.
Throughout the month of January, I'll be blogging over at the Dairy Council of California.  They have a fantastic series call "New Year, New Approach… Kick off the New Year with a renewed passion for healthy eating by letting go of negative feelings about food."
My first post is Mindful Eating, Satisfaction Guaranteed. Be sure to check it out along with all their other fabulous posts for New Year, New Approach series.
If you'd like to read more about nutrition, check out my nutrition bites page.  There's all sorts of info there 🙂
Question for you…
What's approach do you take towards living a healthy lifestyle?